Publication: The Meaningful Integration of Interactive Media in Architecture. Access Online.
MUURmelaar
, a quirky translation of "a mumbling wall person", is an architectural facade that translates the behavior of passers-by into a dynamic soundscape of intriguing sounds and rhythms. The project aims to augment the architectural experience of the facade, the act of passing through a narrow pathway, and the meaning of the building within the neighborhood. This interactive architecture forms the result of the collaboration between the architectural office 
DMOA
 and the research group 
Research[x]Design (RxD)
 at the 
Department of Architecture of KU Leuven
.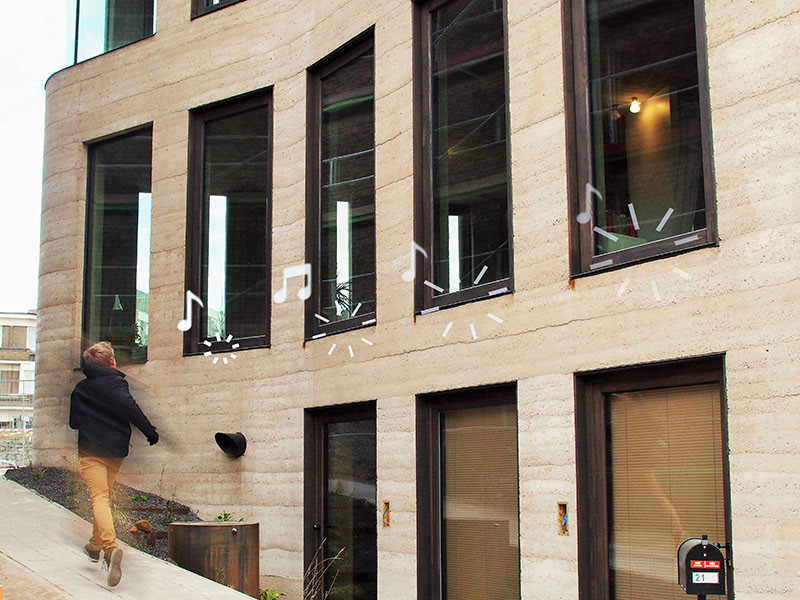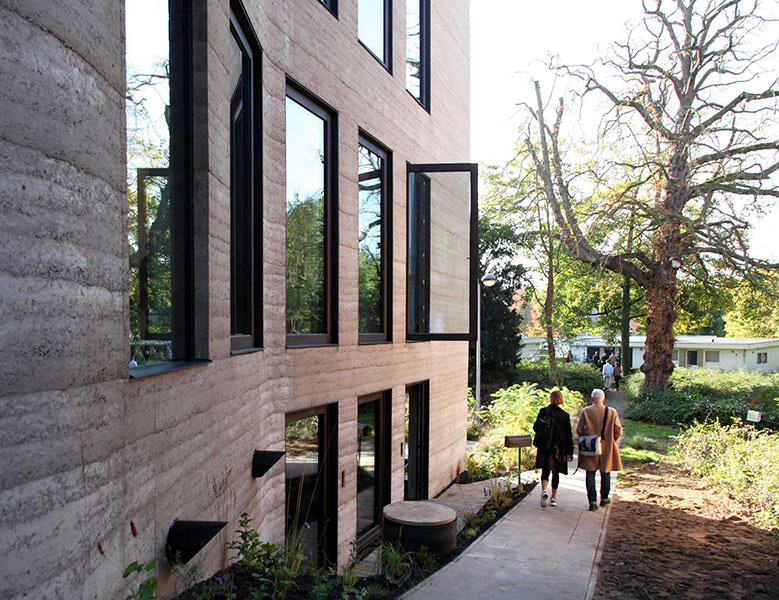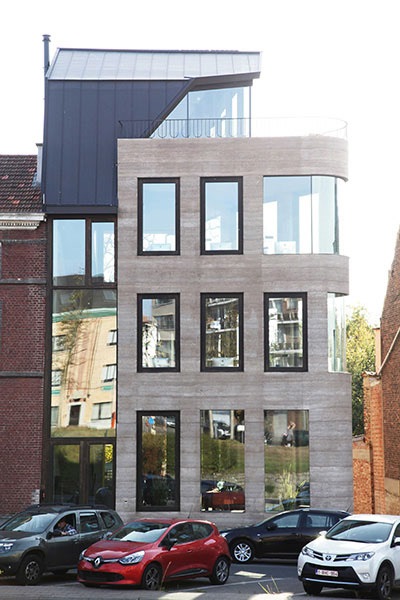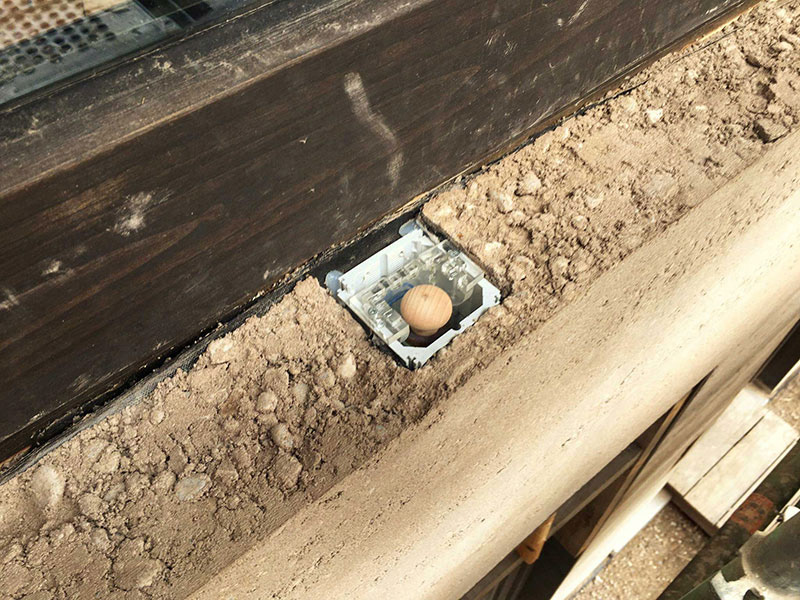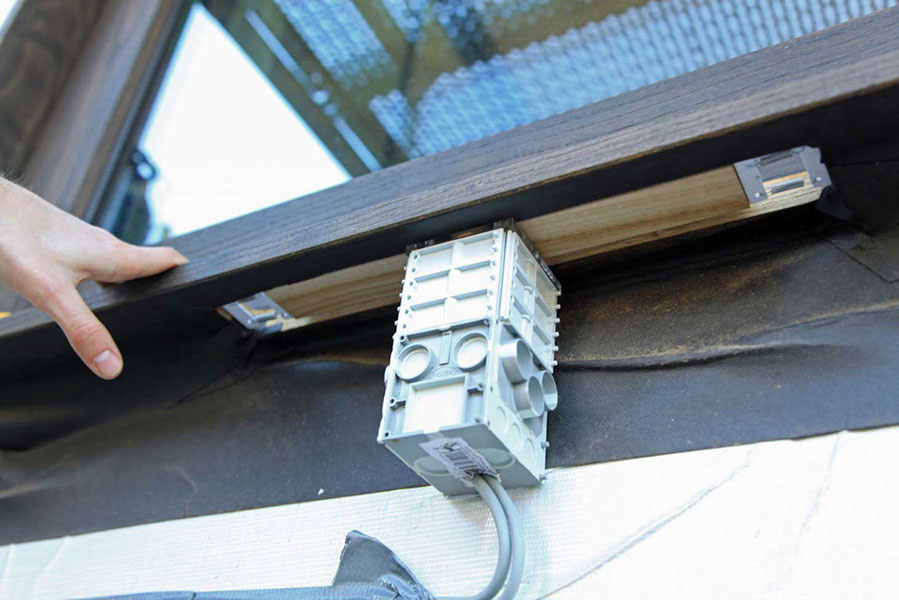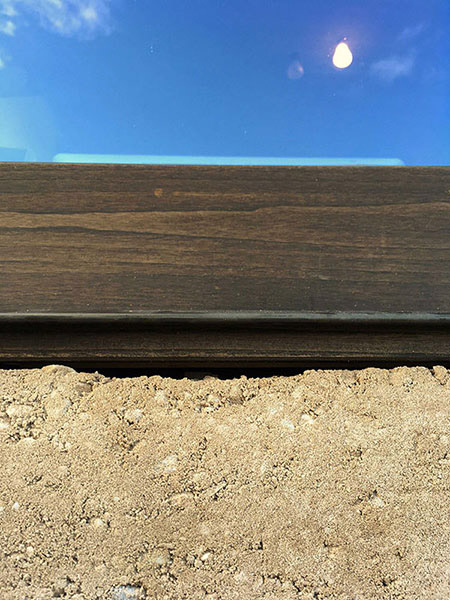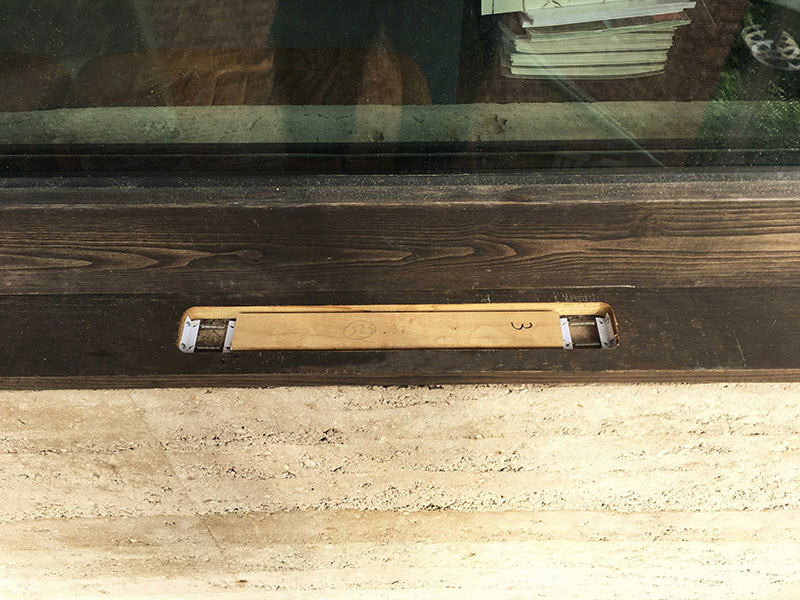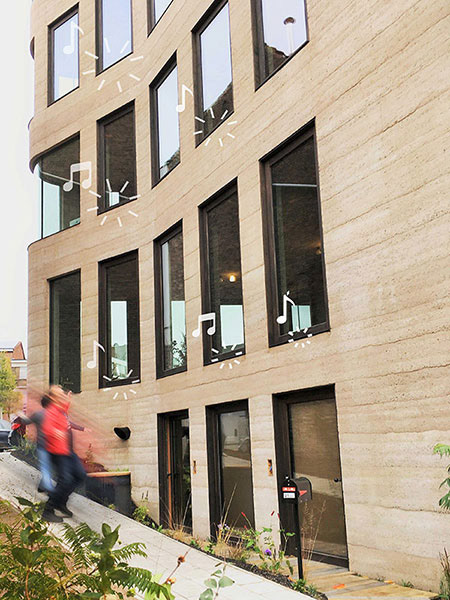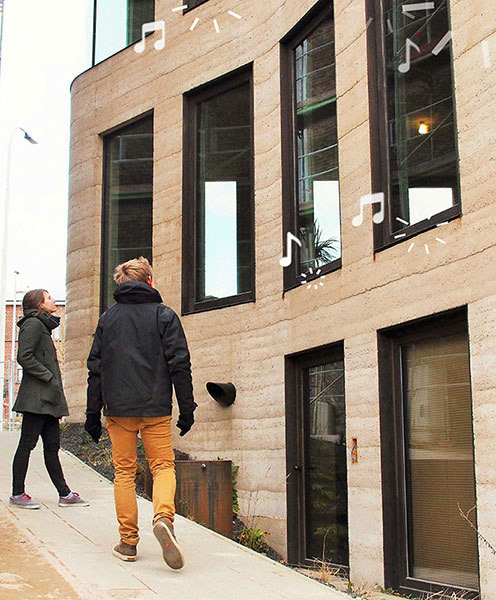 Inspired by the wish to integrate their new headquarters in the local neighborhood, DMOA explored the concept of a "living facade": a facade that compels passers-by to engage with their architecture and their office, that motivates people to converse with each other, that characterizes the neighborhood in a meaningful way. In collaboration with the research group Research[x]Design, first experiments were conducted to create an architectural and authentic way of expression, which is able to exploit the unique properties of physical materials within the facade to generate dynamic atmospheres. This challenge became the research subject of the Master thesis of Master in Engineering: Architecture student Maarten Houben, who under close supervision of prof. Andrew Vande Moere developed a new kind of interactive media architecture facade. Next to the conceptual and technological implementation, these researchers are particularly interested in determining the actual impact of the responsiveness of this facade.