Publication: Foregrounding Everyday Sounds in Dementia. Access Online. 
This exploratory field study consisted of three interactive workshops, where people in early to mid-stages of dementia engaged with various soundscapes by using an interactive soundboard. We found key insights into the personal experiences of people with dementia when listening to everyday sounds, and how social interactions played a role in these experiences. In total we did three workshops with each including up to four participants in early to mid stages of dementia with a facilitator, a research assistant and a professional caregiver. The workshops were organised as one of the daily activities at a daycare facility, which minimalized the burden and time investment of the participants and caregiver. This group setting allowed for a more informal atmosphere, so the participants felt at ease and were more eager to share their stories and experiences, or could act more passively in the background when desired.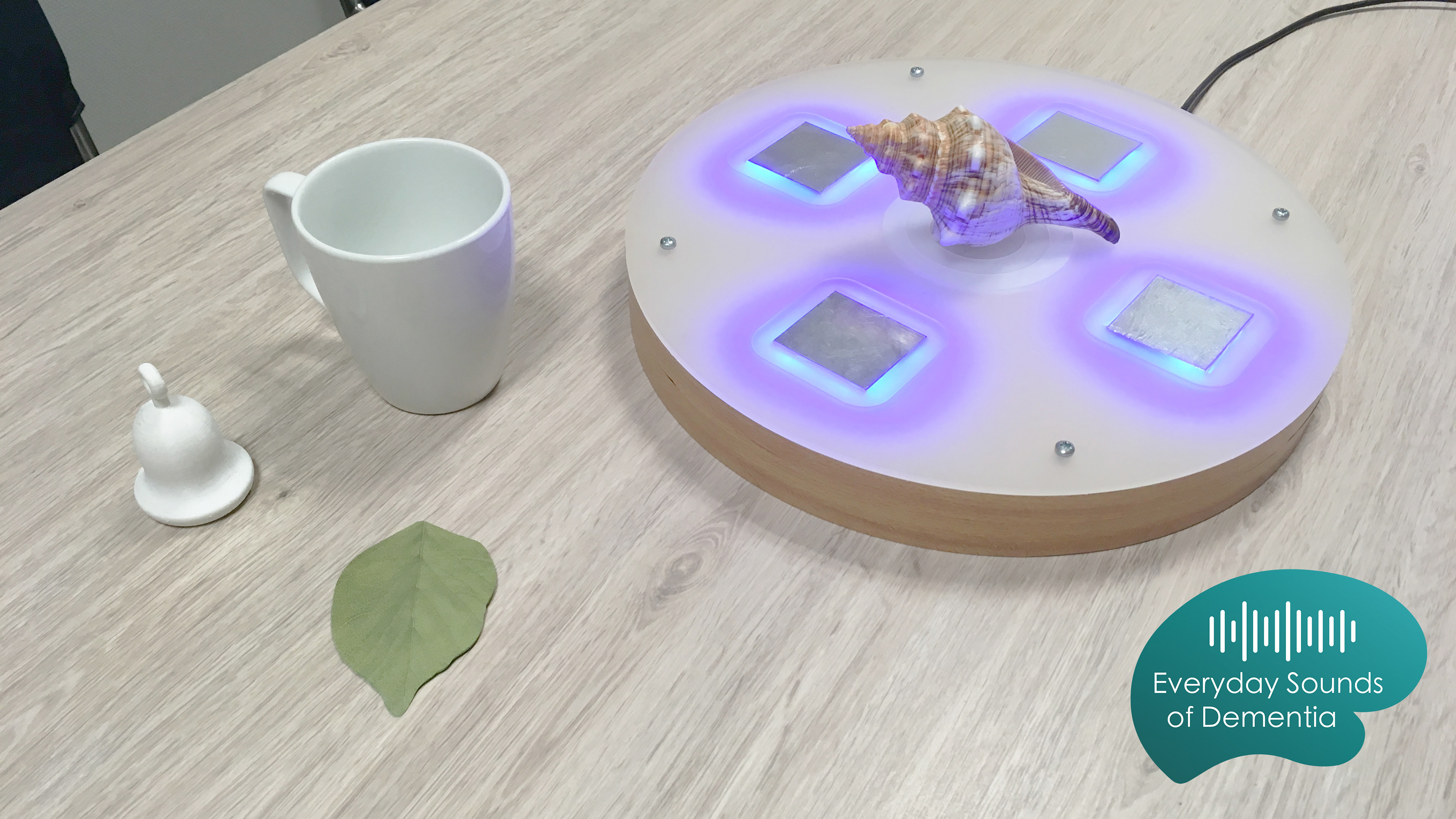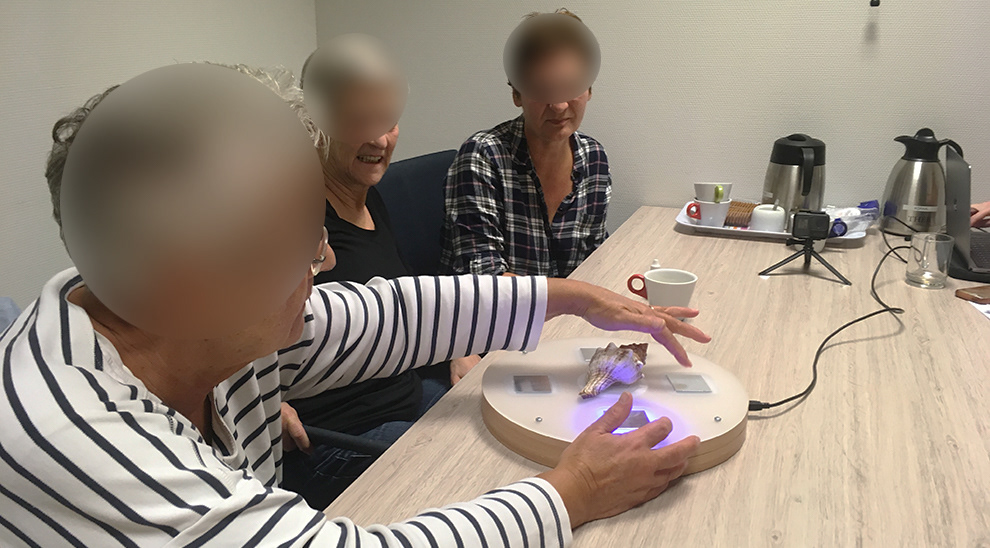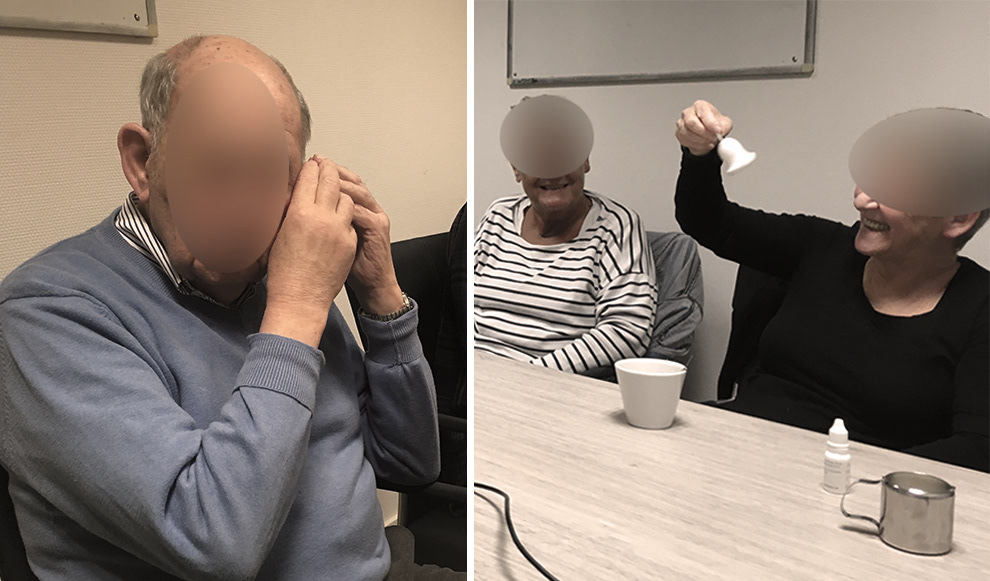 In total we assessed four soundscapes, two depicting a natural setting, and two a non natural. Each soundscape was build up out of four layers. These layers were based on the notion of soundscape ecology, a theoretical approach for describing the entire collection of sounds that emanate from a landscape. The different multi-layered soundscapes could be played by placing the corresponding objects on the soundboard. With the four touchpads, the different sound layers could be turned on or off. The dementia soundboard served as a means to explore the soundscapes the workshops by providing meaningful and shared activity.